There is one real King of Soca and thats Machel Montano, he is around 37 and has been already 30 years in business..! Beat that.. TP Sounds did a mix to celebrate this. Enjoy!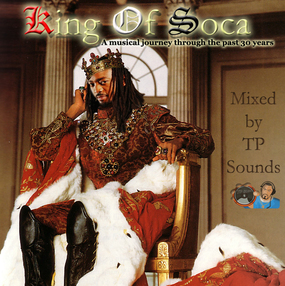 30 years of being in the Soca industry and successfully managing to stay above the competition consistently, Machel Montano is not only an inspiration for his persistence and perseverance, but also a Legend in his own time by taking Soca to heights its never reached before.
This is a project that has been compiled and perfected by TP Sounds. 80 different tracks and remixes all fit into this time capsule that will take you on a musical journey.
Feel free to download the entire project at the link below.
Stay blessed!